The humble button-down shirt is the quintessential wardrobe staple that every woman must-have. Most people consider shirts as an item of formal clothing. But modern women's shirts can be styled in multiple ways to suit both formal and casual events.
From overlapping shirts and ruffles to off-shoulder and white button-down shirts, shirts have evolved. Shirts are a much-required break from your regular tops and tees. The professional-looking top can be paired with skirts and ripped jeans for an informal look as well.
But how do you wear a button-up shirt in your everyday looks? Is it okay to wear them in casual settings?
If you are also wondering – how to style your button-up shirts, you are in the right place.
Check out our timeless tips on styling women's shirts at formal as well as casual events.
High-waisted Distressed Shorts
Pair a white button-up shirt with high-waisted distressed denim shorts for a chic look. This look is perfect for your weekend, getaways and shopping with your friends. Complete the look with nude wedges and leave your hair open for a wavy look.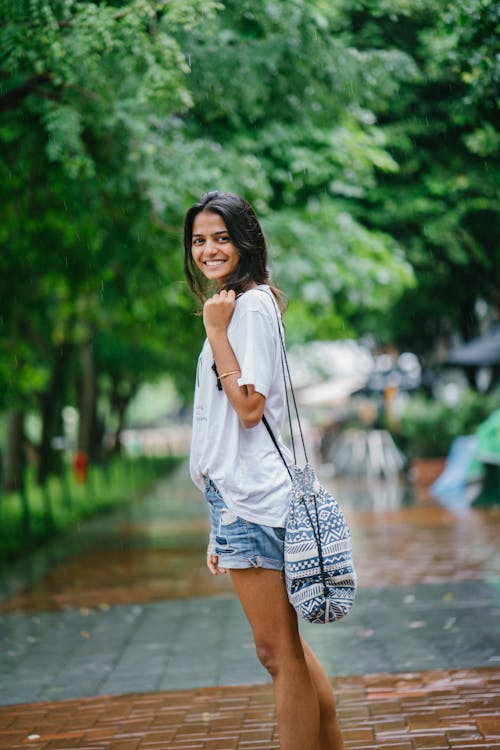 Maxi Skirts
It is time you break the stereotype attached with shirts for being good only for formal dress-up, by pairing it with your maxi and flared skirts.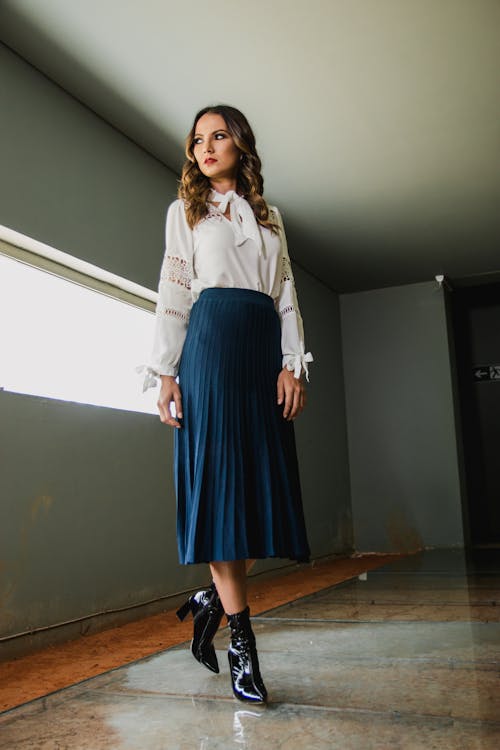 Pick a patterned maxi skirt with stripes and pair it with your shirt, and you are all ready to attend some out-of-office meetings.
Skinny Jeans
Take a break from your fitted tops and tees and opt for cotton shirts. Wear them with your skinny denim for an informal yet classy look. You can leave the shirt half-tucked for a more casual look. Or, tie up the ends of the shirt for a chic avatar.
Shirtdress
Wear your long women's shirts as a shirtdress and look fabulous. The look is perfect for an evening party at your friend's guest house or a club night.
You can pull off a long cardigan over the shirt with high-boots for a sexy style statement.
Denim Skirts
Denim pencil skirts and miniskirts look super fashionable. You can pair your shirts with these denim skirts and change the rules of fashion. Amp up the look with accessories like a boho-style necklace over the shirt! Finish the look with minimal makeup. Pumps and stilettos both look great with denim skirts.
Jeggings
If you have a long shirt and are not sure how to style it, let jeggings come to your rescue. Pair your long women shirts with jeggings for comfortable wear. You can wear it when going for street shopping with your friends or attending a seminar. The look works both in formal and informal settings. You can even consider your oversized shirts for getting this look.
Open-style
You can wear shirts over your fitted tees and tops for an effortless fashion. It is a great way to reuse old shirts that do not fit you now.
You can also ace this look in winters. Here, an open shirt gives an illusion of a cardigan without being heavy and stuffy.
Statement Scarf
You can enhance the look of your shirts and give them an informal appeal by styling them with a scarf. A statement scarf can give an update to your regular shirt-jeans look.
Shirts are a versatile clothing option for women and can be pulled off in an informal setting as well.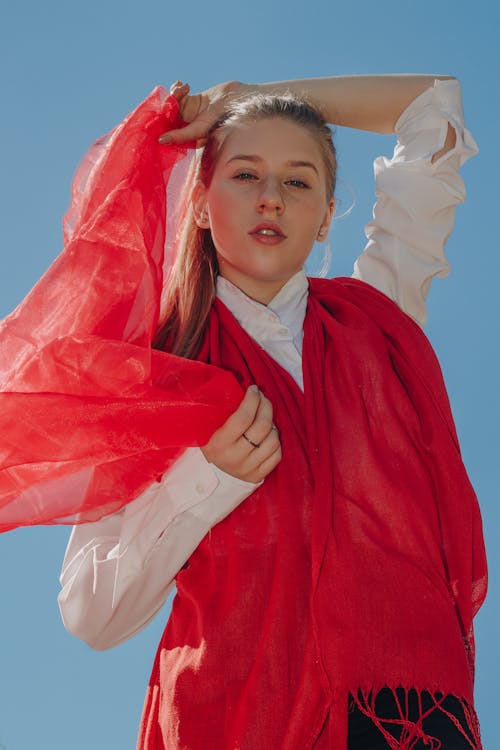 What is your go-to style when dealing with shirts? Let us know through the comments section below.